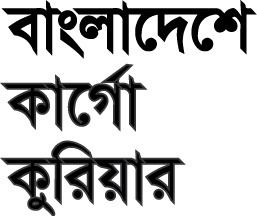 At East End Logistics, we will look after all your excess luggage or baggage to Bangladesh. Other services we provide for Bangladesh are including – Courier Service to Bangladesh, Cargo to Bangladesh, Air Freight to Bangladesh, Excess luggage shipping. We offer affordable excess luggage solutions for people moving or relocating from the UK to Bangladesh. We have built our reputation by professionally providing best customer service; reliability, great choice, and customer satisfaction since 2009 and have helped 1000s of customers including students to relocate from the UK with small excess baggage moves to Bangladesh.
So if you have decided or are deciding to move or going on holiday to Bangladesh you will need a cargo freight forwarder company, whether you've decided to make Bangladesh your home for a few years or you've decided to take up permanent residence there. It's a major move – and one that requires making financial decisions and that is where we come into play at your service is Excess Luggage shipping company.
We also provide express delivery services for documents and parcels via DHL Express. East End Logistics have made shipping more cost effective, easy and simple. To ship your excess baggage or urgent documents parcels via courier service, cargo services, airfreight, sea freight, unaccompanied personal effects through East End Logistics to Bangladesh, then look no further, just call us now and we'll discuss every steps of the way.
International shipping, student shipping, excess-baggage whether by sea or air can appear to be a complicated and confusing process, to some destinations it is, but with years of experience in shipping and courier service all over the world we have created simple international shipping solutions.
There are customs formalities to be completed upon arrival in Bangladesh for your cargo, so there are official forms to be filled in, it is a quite straight forward process which we'll help complete in the UK at no extra cost. The good news is that there is no VAT on Export of excess-luggage of goods out of the UK and also in Bangladesh. For our best quote for cargo to Bangladesh contact us immediately. Please note that your excess Baggage / goods will only be dispatched once your cheque has cleared. For excess luggage to process your luggage / Excess baggage for shipping to Bangladesh.