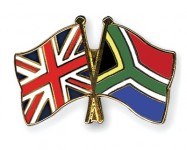 East End Logistics offers excellent door to door, door to airport and airport to airport cargo services for the South African communities in the UK. With the great success of freight services to Asia, East End Logistics believes to bring new dimension to cargo and courier serve South African market.
Especially for your needs, we are offering a comprehensive cargo service. Whether you need to get sent excess luggage, gifts, personal or commercial goods  to South Africa by Air Cargo or express courier – we will provide you the affordable solutions.
For private purpose or commercial cargo, East End Logistics will offer you an excellent, safe and secure service with collection from anywhere in the United Kingdom.
For our door to door service we delivery to nearly every part in South Africa. Otherwise you are able to use our airport to airport or door to airport service. East End Logistics will serve all major airports in South Africa, like Cape Town, Durban, Johannesburg, East London and Port Elizabeth.
Our Air Freight Service to South Africa include:
• Door to door
• Door/airport to airport (Cape Town, Durban, Johannesburg, Port Elizabeth, East London)
• Send excess baggage to South Africa
• Export commercial goods
If you are interested don't hesitate to contact us for your personal quote.
Tel: +44 (0)20 7702 7005
Email: sales@eastendlogistics.com